Thread Rating:
[GET][LATEST] Easy Web Extract 3.2.9 Build 7
08-08-2016, 05:41 PM,
Whisky
(Super Moderator)


-





Posts: 3,251
Threads: 2,517
Joined: Aug 2016
Reputation: 717
[GET][LATEST] Easy Web Extract 3.2.9 Build 7
Name :

Easy Web Extract



Version :

3.2.9 Build 7



OS :

Windows



Type :

Data Extractor



Price :

$59



Homepage :

SalePage


An easy-to-use web scraping tool to extract content (text, url, image, files) from web pages and transform results into multiple formats just by few screen clicks. No programing required.
Our Easy Web Extract software contains a lot of advanced features to enable users to scrape content from simple to complicate websites but doesn't require any effort to setup a web scraping project. In this page, we will show you only must-known features which makes our web scraping tool so easy-to-use as its names.
Features
Easily Create an Extracting Project


Scraping Data in Multiple Threads


Scrape Data from All Sorts of Data Loading : Extract contacts list in Linkedin


Auto Execute Project Anytime


Export Data to Any Format


Robust transformation scripts to tranform scraped data in any kind of forms. Our web scraping tool provides some ready-to-use scripts such as (sub-string selection, replace, split...) or you can write your own scripts if you have some programing knowledges of C# or VB.NET


Random extracting delay to avoid blocking by remote hosts. Some website will block your IP address from access to protect its data if you send multiple requets at short time. This feature may help you in many cases.


Support Image List type to download all product images from a web region. Very useful for scraping all product image gallery.


Execute project by command line. Enable calling our web scraping tool from your own application easily


Login to secure panel by your given credentials to extract private data


And much more...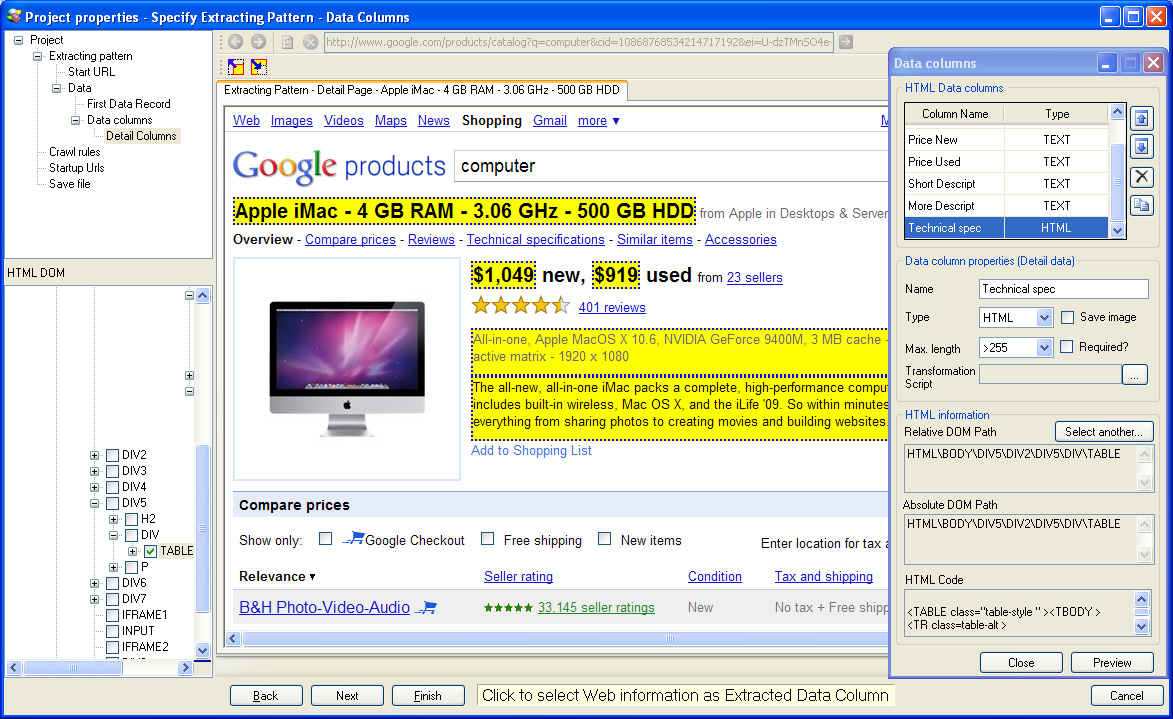 06-17-2017, 11:42 AM,
hacmathan
(Elite VIP Member)


-





Posts: 44
Threads: 0
Joined: Mar 2017
Reputation: 0
[GET][LATEST] RE: Easy Web Extract 3.2.9 Build 7
thank you very much for this soft

Users browsing this thread:
1 Guest(s)